A California Closing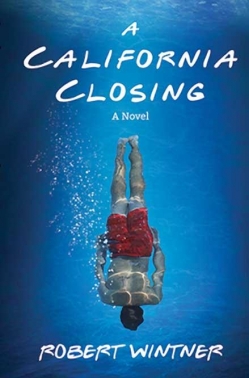 A Novel
By Robert Wintner
Published by Skyhorse Publishing
Big M OK Used Car–magnate Michael Mulroney never set out to be heroic. He lives at the top, naturally, thanks to instinct, wit, and the will to win. Insolvency is not the same as poverty; poverty is for poor people. And a man of proven dexterity is not poor. He beats the practical challenges of life in the golden state—of fickle markets, lowballers, long-toothed real-estate women, name droppers, fitness compulsives, sexual-molestation charges, and the ten-percent grade up Hazel Dell on a bicycle four days in a row—at sixty!

Samson slew a thousand philistines with the jawbone of an ass. Michael Mulroney may be more deliberate in sussing out a situation, measuring a mark for front-end warmth, background development, schmoozing up and hosing down. But soon he'll step back in deference to his inner Samson, who will swing away, going in for the close.

If the ledger won't balance, give it a few days with some hustle and scramble and judiciously placed phone calls. That's the difference between a poor man and a man of the worldly class.
Paperback | 292 pages | 9781631580871 | July 26, 2016