Solomon Kursh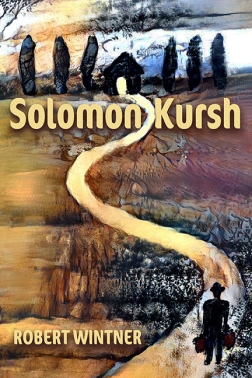 a novel
By Robert Wintner
Published by Twice-Baked Books
A young man of promise in the late 60s veers to LSD and cosmic light. Stepping away from university to cult life, he steps into pastel jammies, chanting, dancing and tingling finger cymbals. Passersby yell and laugh, and he laughs back, niched in bliss. Natural intelligence takes him to operational management, as labor and meditation define purpose for years, until . . . Harsh truth drops like a turd in the punch bowl, a small one, but still. Would you like a cup?
He'd challenged the elders of his childhood. What did you do, when you had the chance? The question comes back, calling for strange absolution and justice served.
Despairing a bleak future and potential wasted, he meditates on a bong like 1969 and phones a friend. The story resolves on challenge, endurance and revelation.
Drawn on real-time, Solomon Kursh reveals the '60s in nuance and character rarely available in material based on that era. As usual with Robert Wintner, irony, wicked humor, insight and laugh-aloud aberration result in page-turning entertainment.
330 pages | 979-8-9855513-1-0