Touch of the Unknown Rider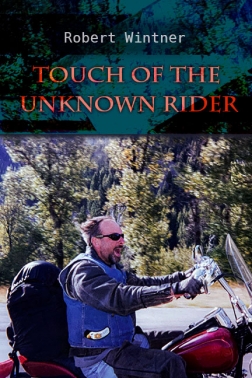 By Robert Wintner
Published by Twice-Baked Books
Buy from:

Touch of the Unknown Rider takes up twenty years down the road from The Modern Outlaws. Buster Fetteroff is strong in purchasing power but adrift in life and love, motivation and destination. Seeking something more, he dreams of beautiful wilderness. He and Larraine are still fit but attract second looks more from others than each other. They share a house but lead separate lives with different values and varying tastes. Applying the good sense between them, they navigate the fork in the road.
Buster will ride into a new world of his making, into a future of vague resolution on two wheels. Just prior to departure, as a man might do, he impregnates a client's secretary—what a dish—and shoots the nosy neighbor in the ear with a pellet gun.
Departure becomes more urgent, as liberation finds meaning in escape. A hash deal awaits north of the border, so longtime friend Stuey can get out of hock and give additional value to the first leg of the future.
Forks in roads become regular, as the band of brothers winnows to a solitary one. And so it will come to pass, that a man sits on a chair by a river in a wood, lost or delivered at last.
293 pages | $11.00 USD | 978-1-7366222-9-2 | November 13, 2021